Stay comfortable outside longer.
Multifunctional Merino Wool Apparel
100+ ways to keep you comfortable.
Anytime. Anywhere.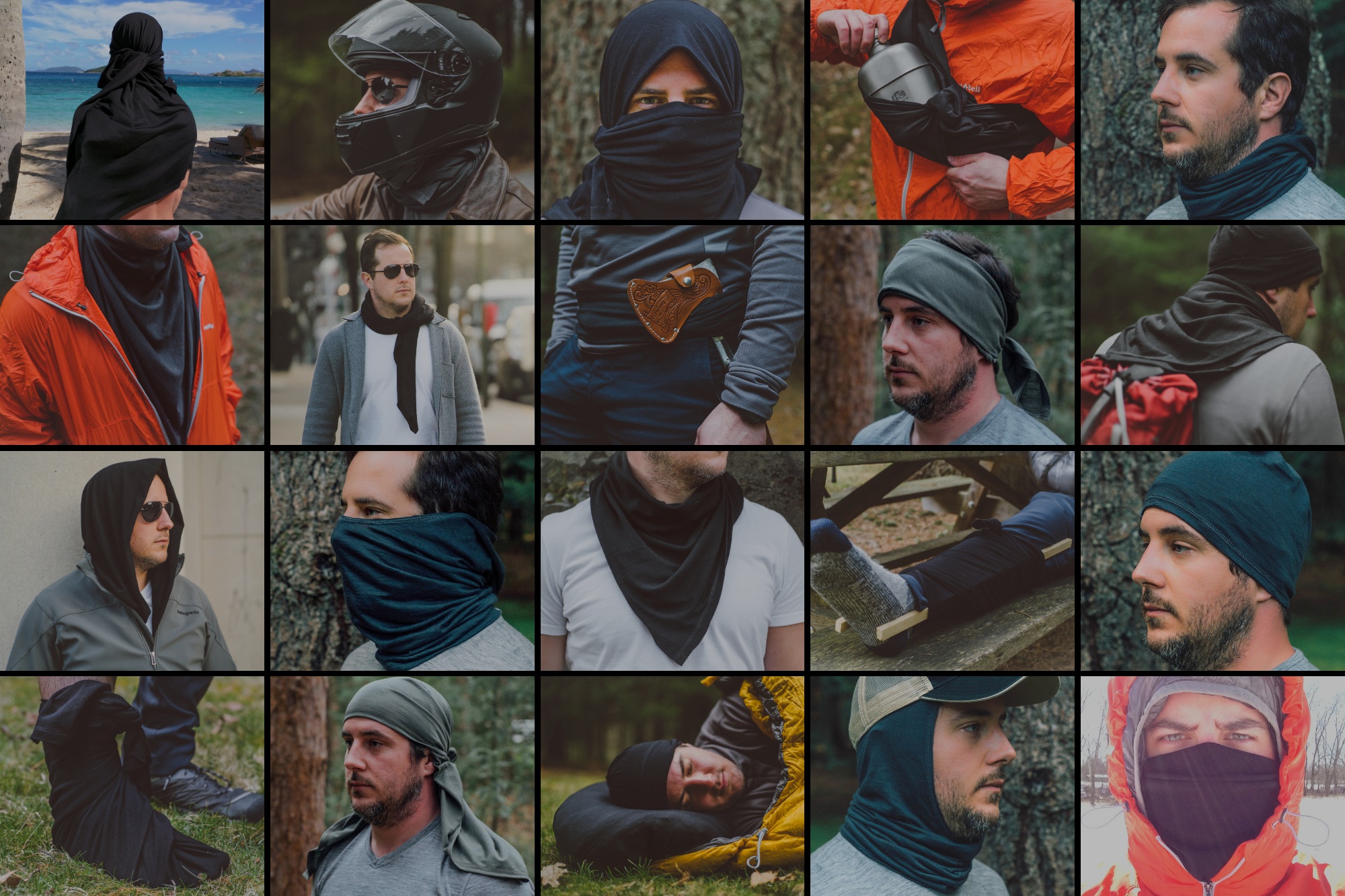 In the backcountry, cotton kills and synthetics stink.
Wool has proven itself over eons of natural selection to be one of Nature's best materials. From the sands of the desert to the frost of the tundra, no other material matches merino wool's combined natural qualities.
And we use only the best Australian merino wool so that from arid to arctic environments, you can count that our merino wool products have got you covered.
100+ Uses.
Anytime.
Anywhere.
The North x North Merino Wool Kerchief is a 42" by 42" square of superfine Australian merino wool that can be worn or used in over 100 different ways in town, on the road or trail, and in any season or climate. In short, it's the most versatile thing you can carry.
Uses include:
Headwear

Neckwear

Apparel

Bag or carrier

First aid

Cordage

Insulation in the heat or cold

Protection from sun, wind, insects, and fire

And so, so much more...
Every one of our products are hand sewn to perfection right here in the US. We work closely with a second generation-owned sewing factory that has done nothing but that for over 25 years. Help support American manufacturing jobs with your purchase.